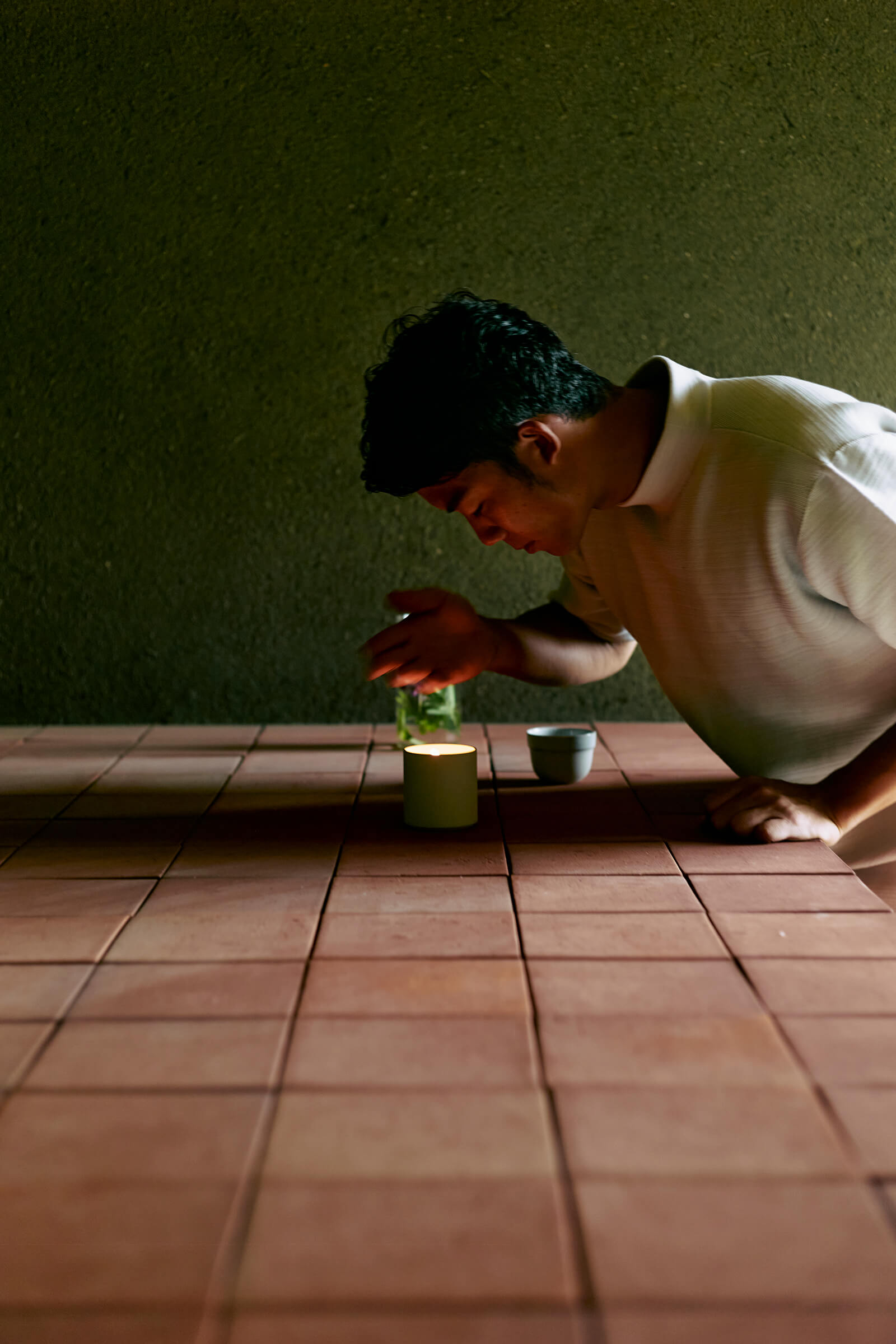 People to see,
places to go
Awaji-Island Journal
With
Kan Izumi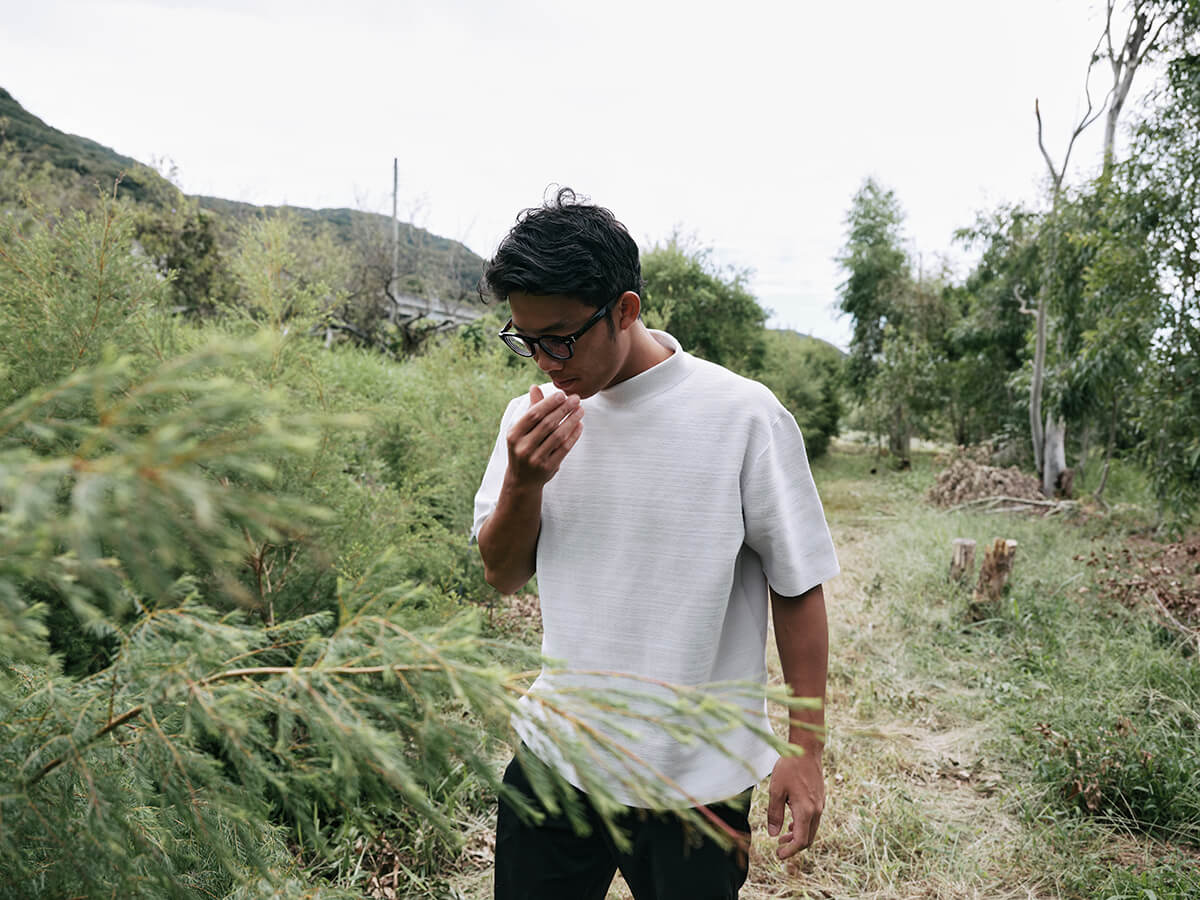 People
Awaji Island is located in the Seto Inland Sea and is full of rich nature. Kan Izumi lives here, and creates scents and collects and researches materials.He was fascinated by the fresh and powerful plants of Awaji Island, with their local smells and local character, and moved there six years ago from his hometown in Tokyo.To the mountains, to the sea, to the grassy knolls. As followed him around the island, the hands were quickly filled with the plants he collected.Listening to the sounds of nature, seeing them with eyes, touching and smelling plants and sometimes tasting them. We realize that the five senses are a natural part of our daily lives here.His experimental creations are quietly being made in his studio on a mountain top on the east coast side of the island. That is "Hai".

"Pre-dawn creation"- this is how Izumi describes his studio.We cannot see the scents. And we also cannot see the process of creating something invisible. However, new creations are being born there every day, just like repeating cell division.He likened this situation to the "Haiga"- meaning "germ" of a plants and named the studio "Hai".
He studies the materials that make up scents, and he determines what is truly necessary. He says"it'a sensory revitalization through scents"
Places
"Location, location, location."
Hai
563-6 Sato, Awaji-shi,Hyogo
Scent by TY "Standard" is a new collection by 1616 /arita japan. The direction of scent for this collection is also Izumi's work.When creating a scent, he values the process of honestly feeling the roots of a place and the landscape that lives there. He first visited Arita to search for raw materials suitable for the land where 1616 / arita japan was born.Then He replaced the elements with scent : pine needles, which were originally used for fuel in Arita, the white of Arita porcelain, and the strength of the Arita showroom space and the reddish hues of the materials that pervade it.In this way, a woody and intense scent based on the scent of pine was completed with the addition of vivid ingredients such as Litsea and cardamom.It is completely new, and yet it even has a sense of melancholy, as if it had been here from the very beginning. This is truly a signature scent creation of 1616 /arita japan.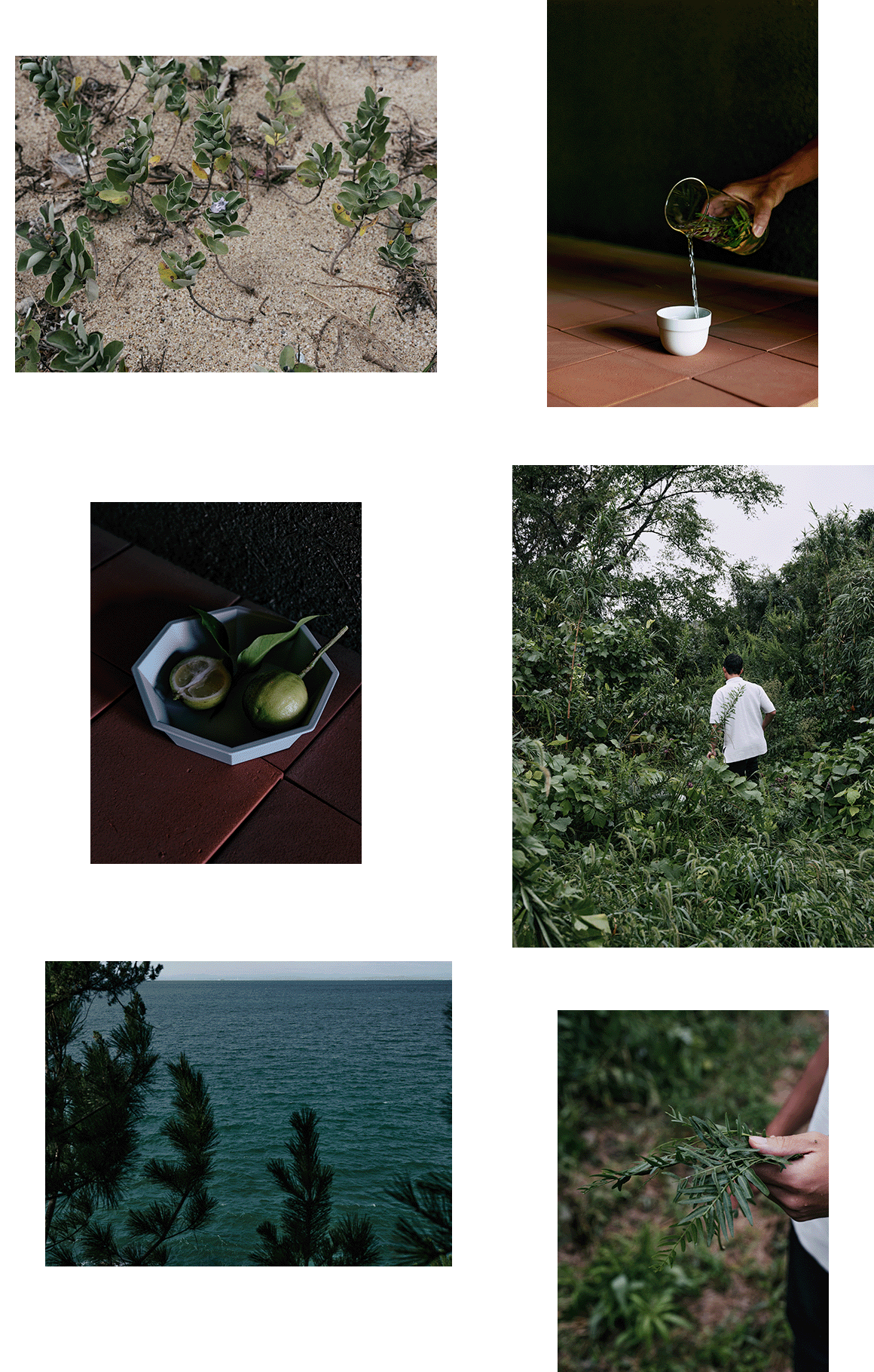 Photography by Ko Tsuchiya